Take Action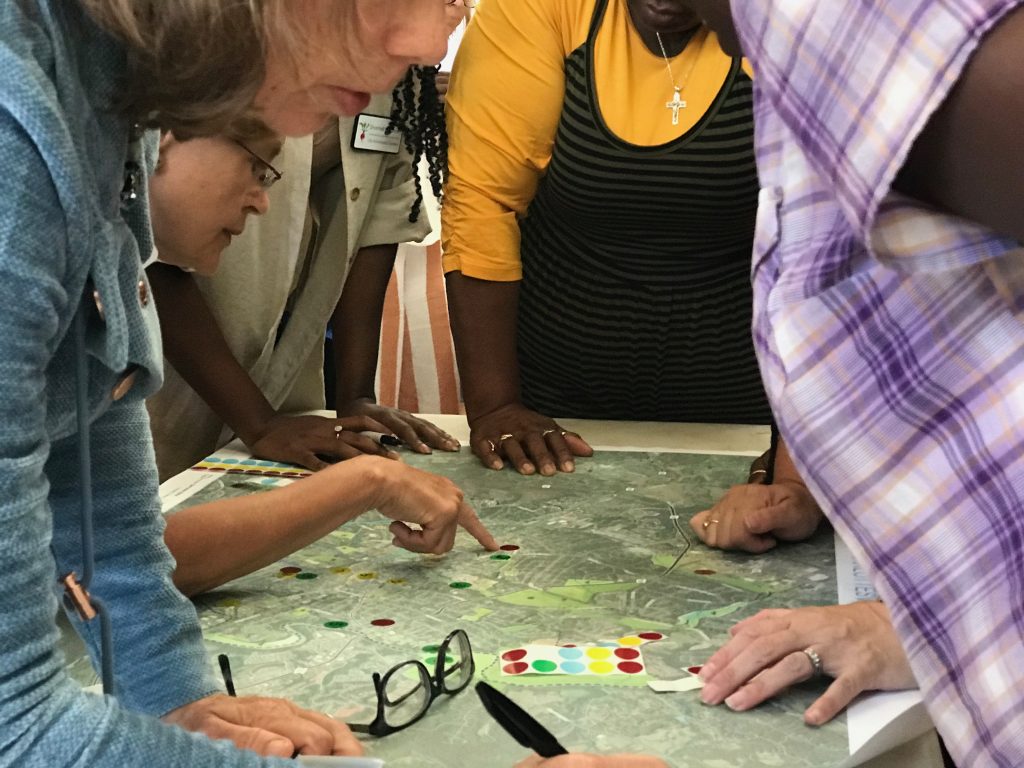 Stand in Support of a Food Secure City & Ending Hunger
Hunger and food insecurity are not new challenges for Charlottesville. Between 2001-2016, the number of households receiving SNAP benefits in Charlottesville increased by 160%. In our city, 17% or 1 in 6 residents, experience hunger in their lives. For people that experience hunger and food insecurity, they have a hard time obtaining sufficient amounts of affordable and nutritious foods for themselves or their families.

Hunger in Charlottesville is a trend that outpaces Virginia's state average (11%). The good news is that hunger in our city is avoidable when we work together.

While partners in the Charlottesville Food Justice Network believe in this cause, we need you to stand with us as well. Will you stand in support of eradicating hunger and building a food secure Charlottesville for all citizens?
Comprehensive Plan—A new Chapter for Food Systems?
The need for a more healthy and equitable food system in our city is clear. But we have been slow to respond to this need, instead relying on federal assistance safety net programs such as the Supplemental Nutrition Assistance Program (SNAP) and Women, Infants and Children Program (WIC), and charitable organizations (many of which receive federal funding support) to bridge the hunger gap.
Currently, the City's 5-year Comprehensive Plan does not include strategies for expanding food access or ending hunger, an urgent problem. Nor have past plans included this perspective, potentially exacerbating current conditions. Partners in the CFJN are here and ready to support the city in creating this new chapter, which we feel is acutely needed in order to achieve healthier schools, workplaces, and neighborhoods for all citizens. Access to food is a multifaceted issue, thus requiring concerted action in many sectors.
Though food is integral to all our lives and is a basic human need which is impacted by the development and planning activities within the City, no chapter mentions food or food access. While time may be short to create a separate chapter on the city's food system & food access, the Charlottesville Food Justice Network has reviewed the city's comprehensive plan and compiled recommendations for Chapters 4, 5, and 6.
If you're a food advocate, here's how you can help….
Review the FJN report below, "Food System Access and 5 Year Plan for Charlottesville" and submit your input to Shantell@cultivatecharlottesville.org
Share the proposed language additions with city residents in your communities of interest and create pathways for them to offer input to the comprehensive plan too.
Send your comments to compplan2018@charlottesville.org. Distinguish between your personal comments and language coming from the whole Network.
Sign up to attend one of the comprehensive plan public meetings and help your communities of interest to attend.
Food Justice Network believes in igniting genuine dialogue and convening our city around a core vision. We host a series of events such as round tables and conferences, deliver presentations on our research findings, and invite powerful food justice activist to inform our local movement. See events from our local partners geared towards food justice in our city, and visit our events page for our upcoming FJN meetings.
Other important ways to get involved: