What is food justice?
Food justice is grounded in the belief that healthy food is a human right. Food Justice is active when systems and structures are designed so that everyone has an inherent right of self-determination at every level of our food system from owning and/or cultivating farmland, to accessing healthy, culturally appropriate food in our stores and markets.
In Charlottesville,
17% of families experience food insecurity. In Virginia that number is 11%.
33.3% of people live below the poverty level. In the US it is 13.1%.
The majority of students in CCS (57%) are eligible for free and reduced meals
While Charlottesville is known for our local food advocates, our food system does not serve everyone equally. Hunger, poverty and diet related health issues are pervasive and fall mostly along racial lines. Read on to hear directly from some of our food justice interns and community advocates about what food justice means to them.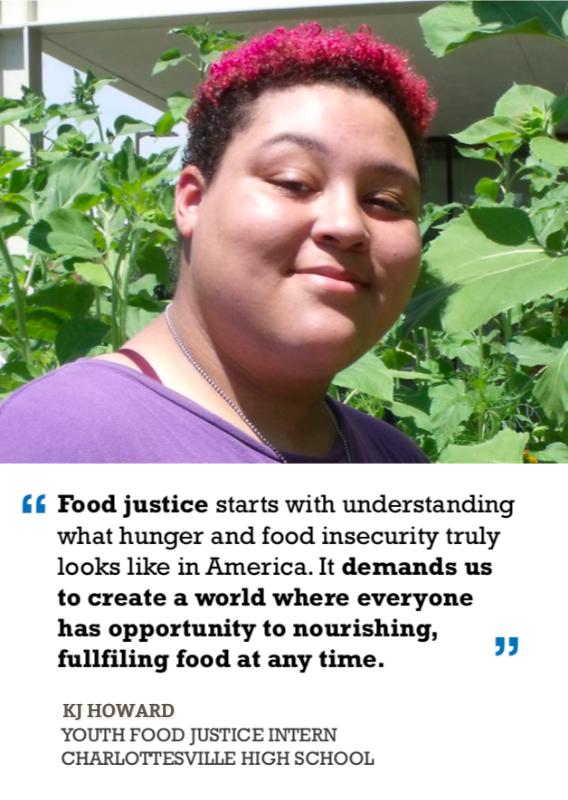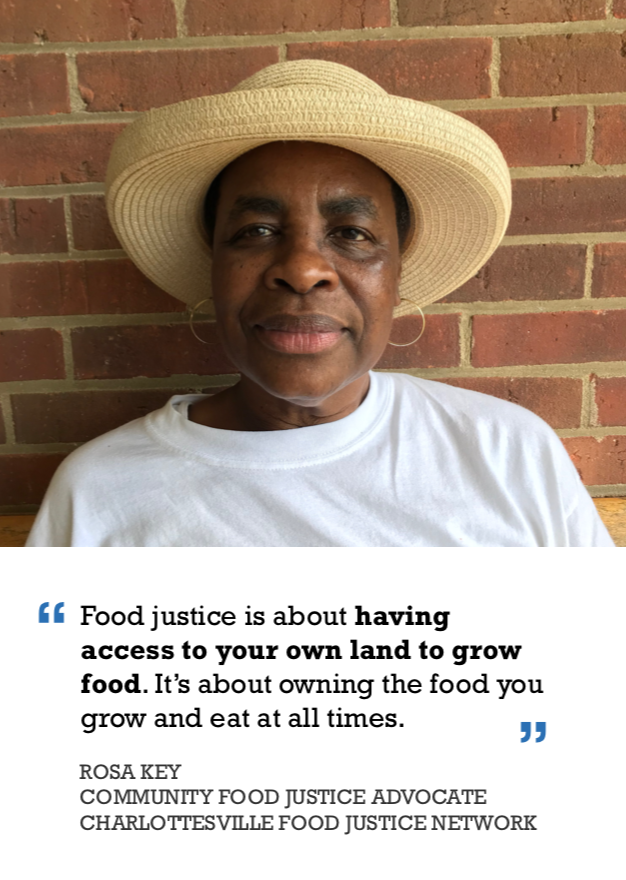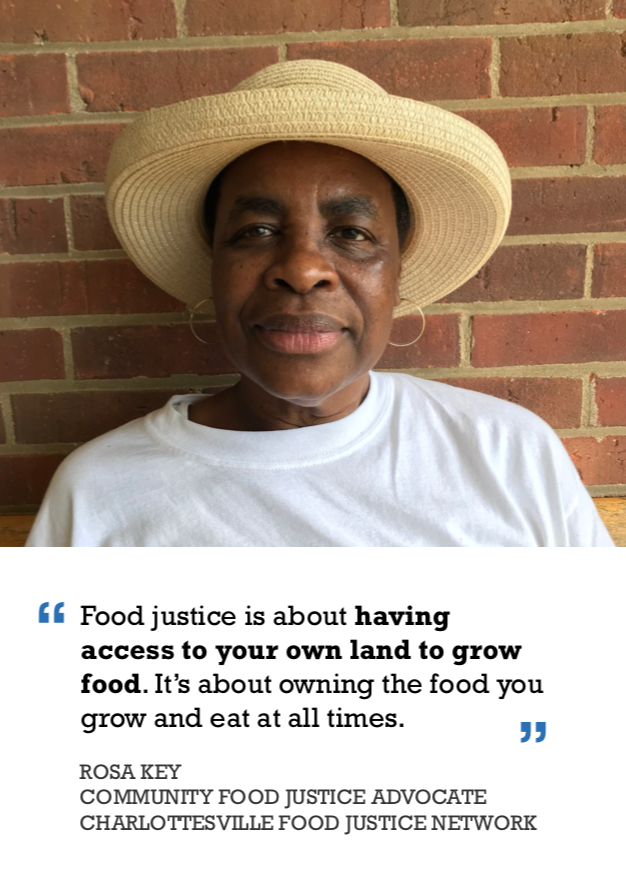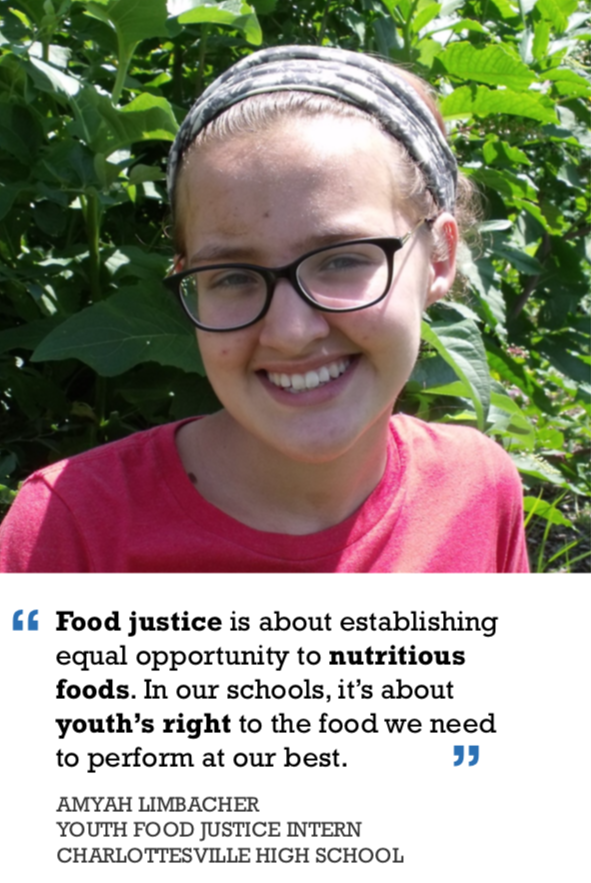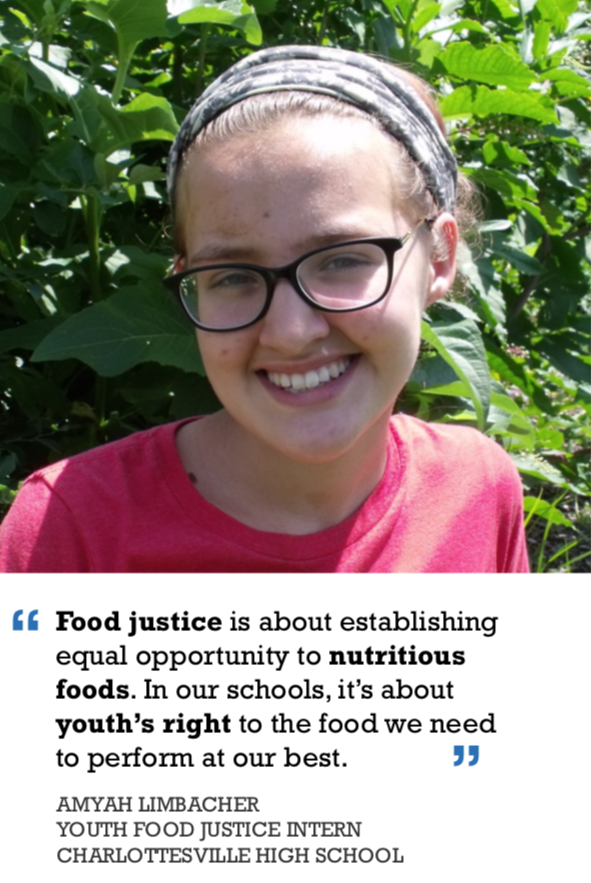 What does food justice have to do with racial equity? Food justice is the practice and process of considering food as a basic human right. From a human rights perspective, the field of food justice challenges us to approach food insecurity through the lens of social justice in order to advance true sustainable change. Taking a food justice approach to food insecurity, therefore means considering food related health disparities across race and class as nonrandom outcomes of discriminatory policies.
At Cultivate Charlottesville, we recognize the role racial discrimination has played and continues to play in agriculture, education, and housing in Charlottesville and the nation. Because we manage garden spaces and work with public school students and community members affected by racial inequities, we commit to building racial equity in all our work.