Volunteer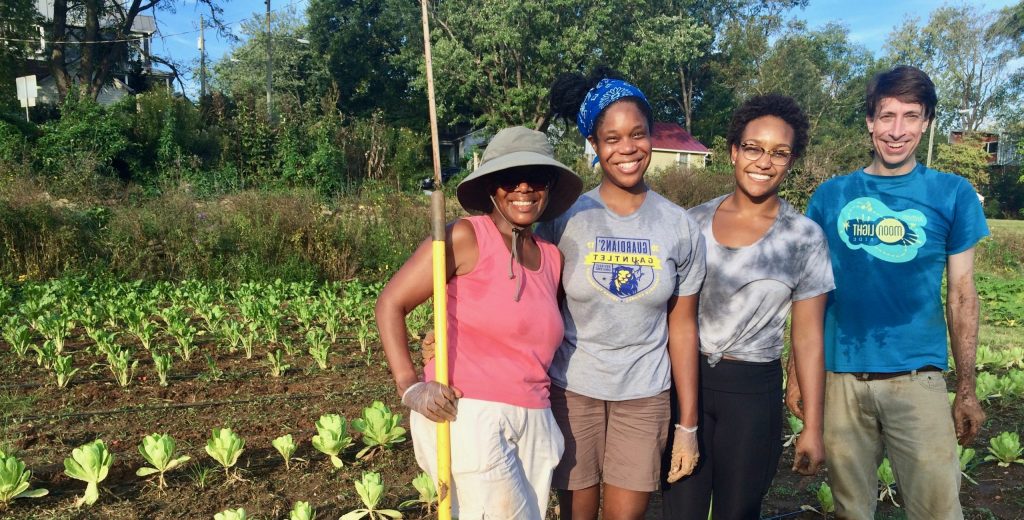 Join us! Volunteers are essential to our success. People of all ages, backgrounds and interests are encouraged to come out. We take COVID-19 precautions. Volunteers bring water and wear your sunscreen!
What will we be doing?
City Schoolyard Garden during the school year, volunteers can help prepare and distribute Harvest of the Month crops. In the summer we will host special family and friends work days in the gardens.
Food Justice Network volunteers may be asked to help with campaigns, outreach or special research related to our advocacy.
Urban Agriculture Collective volunteers can help with all levels of growing and harvesting, including planting, harvesting, weed control. For a safe comfortable working environment, please bring a mask and be prepared to observe social distancing requirements. Our garden is located at the intersection of 6th Street and Monticello Avenue. The garden is on the south side of Monticello.

To get started as a volunteer with Cultivate Charlottesville, email volunteer@cultivatecharlottesville.org with your interests and availability.