Volunteer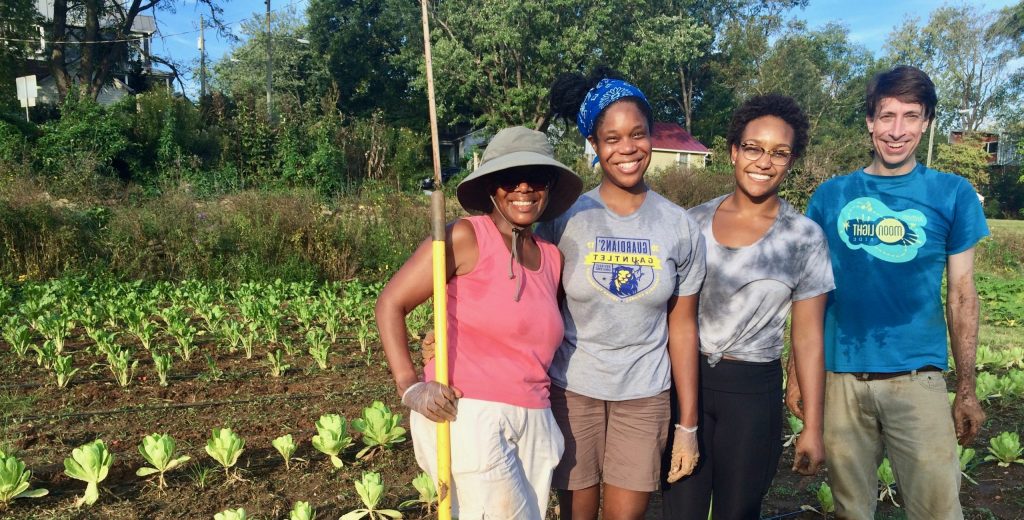 Join us! Volunteers are essential to our success. People of all ages, backgrounds and interests are encouraged to come out. We take COVID-19 precautions. Volunteers bring water and wear your sunscreen!
Community Workdays from 10:30am-12:30pm – Register with Leon at volunteer@cultivatecharlottesville.org
Monday, September 5 @ Greenbrier Elementary, 2228 Greenbrier Drive
Monday September 26 @ Buford Middle School, 1000 Cherry Avenue
Saturday, October 15 @ Clark Elementary, 1000 Belmont Avenue
Thursday, October 27 @ Johnson Elementary, 1645 Cherry Avenue
Friday, October 28 @ Jackson-Via Elementary, 508 Harris Road
Saturday, November 5 @ Venable Elementary, 406 14th Street NW
Saturday, November 12 @ Burnley-Moran Elementary, 1300 Long Street
What will we be doing?
City Schoolyard Garden during the school year, volunteers can help prepare and distribute Harvest of the Month crops (dates to be announced soon). For our community workdays listed above we will have family and friends working to care for the gardens.
Food Justice Network volunteers may be asked to help with campaigns, outreach or special research related to our advocacy.
Urban Agriculture Collective volunteers can help with all levels of growing and harvesting, including planting, harvesting, weed control. For a safe comfortable working environment, please bring a mask and be prepared to observe social distancing requirements. We have a garden located at the intersection of 6th Street and Monticello Avenue(south side of Monticello) and at CATEC at 1000 Rio Road East.

To get started as a volunteer with Cultivate Charlottesville, email volunteer@cultivatecharlottesville.org with your interests and availability.