Transformational Leadership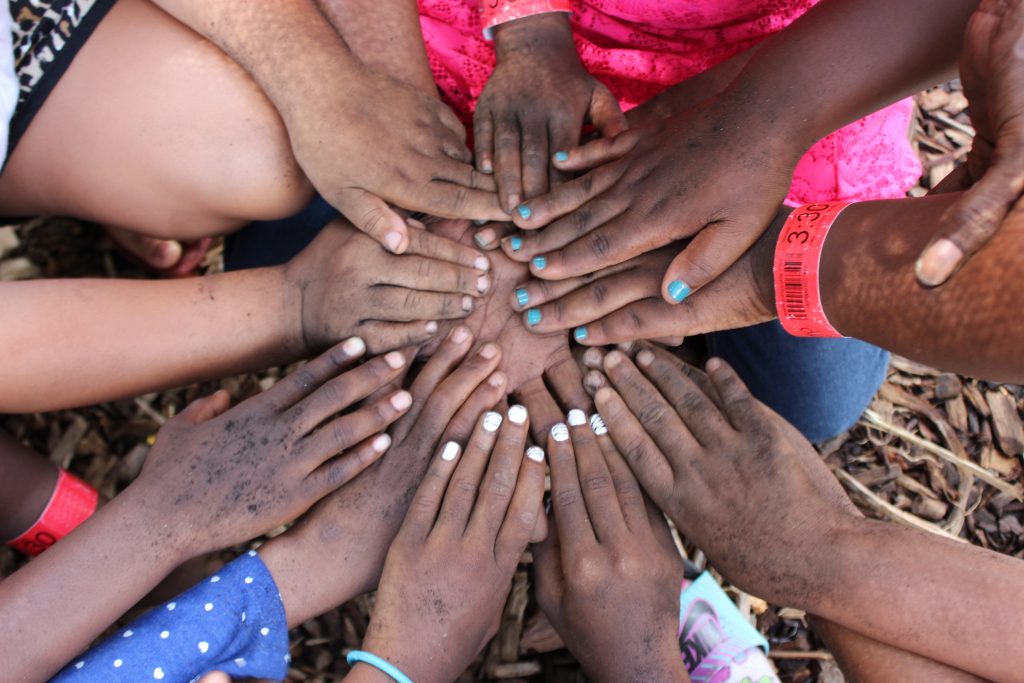 We believe that working together to grow gardens, share food and power, and advocate for just systems – cultivates a healthy community for all.
Stepping into Leadership across Cultivate Charlottesville
In 2019, Cultivate sponsored Soul Fire Farm to host an Uprooting Racism workshop for over 100 food justice advocates in Charlottesville. One tool they shared is an organizational assessment with six tenants that help you analyze your place as an antiracist organization. Out of this work, Cultivate developed an Uprooting Racism Action Plan that outlines our aspirations and action steps in each of the tenets. As we look at the tenet of Decision-Making, Power and Authority we are exploring how our organizational structure builds equity and asking:
What does it mean to share power?
What does a just organizational system look like?
How do we practice uprooting racism and building racial equity in the way we work together?
What does transformational leadership look like?
As we explore and deepen our antiracist analysis we are drawn to transforming the traditional organizational structure that concentrates leadership at the top into a transformational leadership model.
This vision includes:
● Cultivate leadership is shared, active at every level of the organization, and grounded in racial equity.
● Cultivate programs are integrated and create a complex system where goals are addressed with multiple strategies, and strategies provide impact across multiple goals.
● Cultivate leadership clearly practices our values and focuses on program impacts.
● Cultivate is a diverse, multi-generational, multi-racial, multi-lingual, multi-gender, multi-skilled work community that is respected, cared for, and well utilized.
● Cultivate impacts partner institutions as an activist and networking force that amplifies food equity.
This vision led us to launch a new organizational structure rooted in Transformational Leadership. Having co-executive directors, is one aspect of transformational leadership.
We believe a shared leadership model is a way to practice our values, amplify diverse skill sets, create balance in our work, increase community engagement, and create equity where multiple perspectives, skills, and experiences are valued. We anticipate evolving our leadership structure as our work becomes more deeply rooted in racial equity.