A hearty thank you to all those who contribute, including the following 2021-2022 Donors. Our work would not be possible without their generous contributions.
Bountiful Harvest Holder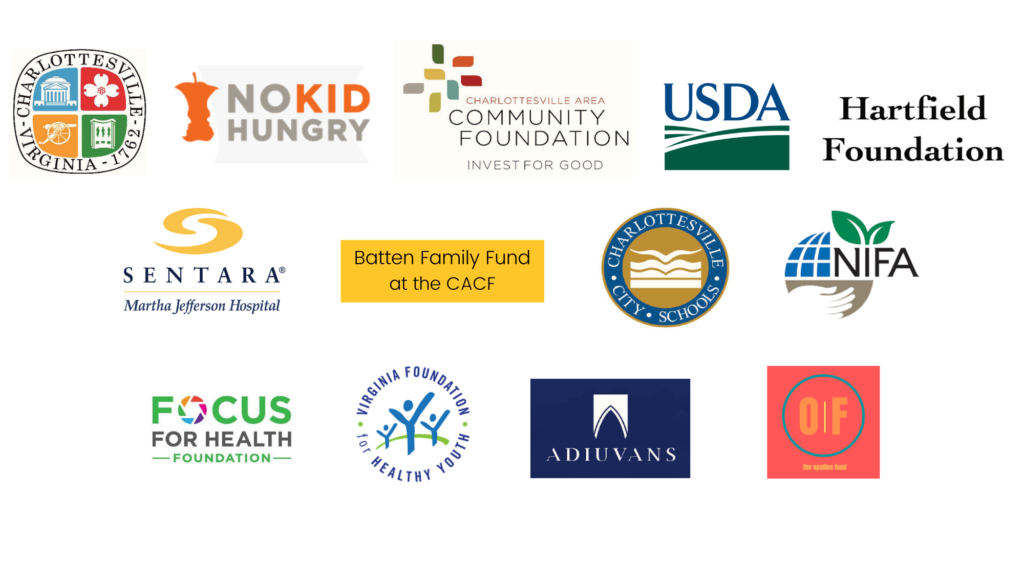 Food Equity Friend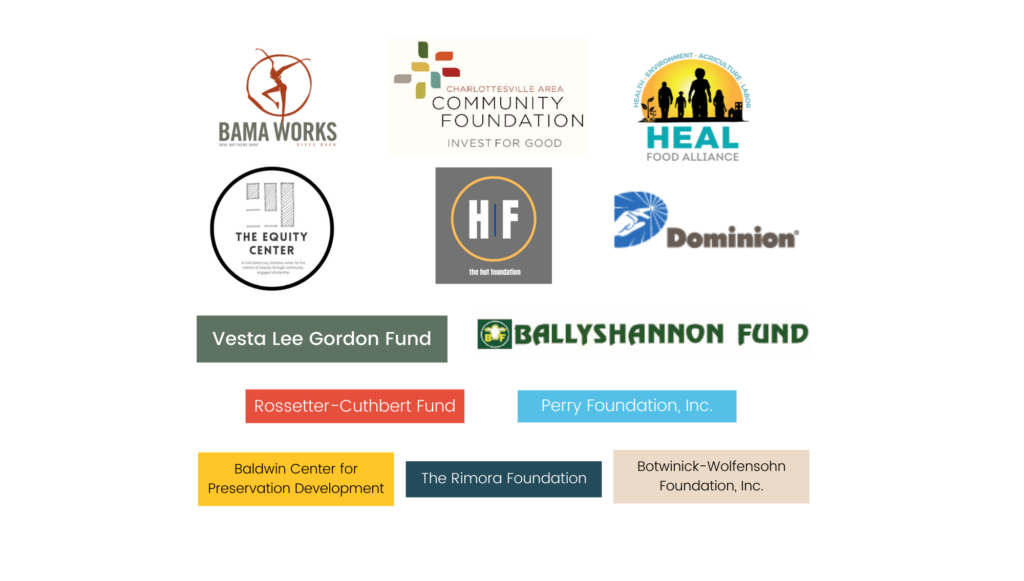 Urban Agriculture Advocate
Albemarle Garden Club
L.E.A.W. Family Foundation
The Charles Fund
Dorman Weiss Family Fund
Scarpa
Madwoman Project Fund
Petit Pois
Green Garden Grower
Target Circle Community Giving
Grelen Nursery
Katharine B. Birdsall Fund
Commonwealth of Virginia Campaign (CVC)
The Watterson Foundation
The Wool Factory
Hoxworth Family Fund
Mental Health Services Fund
Little-Barzun Charitable Fund
The Penny Fund
Oakwood Foundation
Additional thanks to the many individuals that contribute their hands, hearts and resources to help build food equity.