A hearty thank you to all those who contribute, including the following 2020-2021 Donors. Our work would not be possible without their generous contributions.
Bountiful Harvest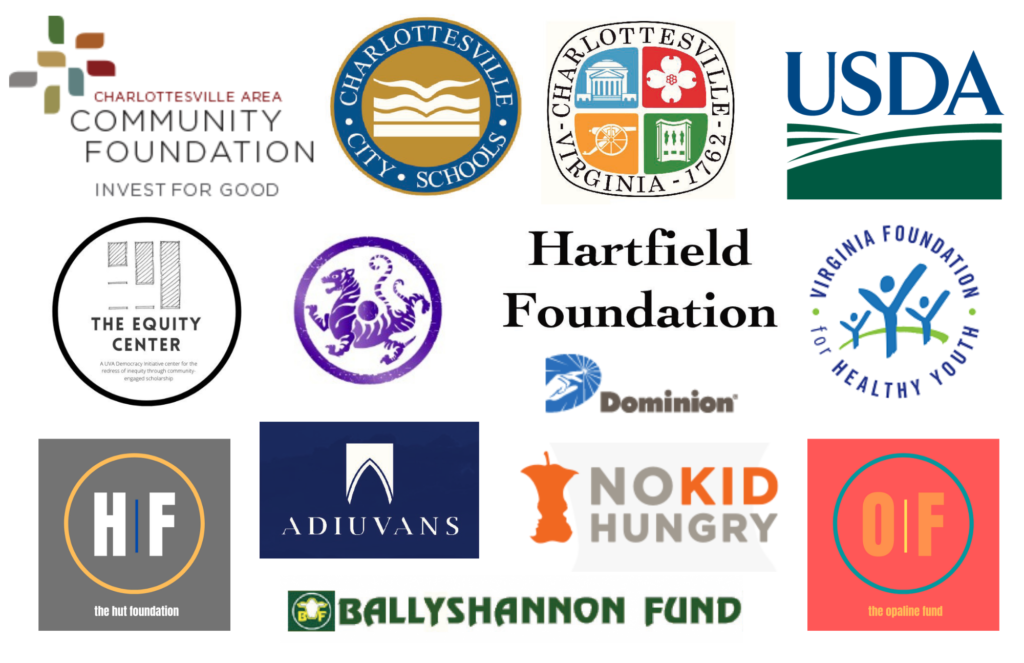 Urban Agriculture Advocate
Westminster Presbyterian Church
Botwinick-Wolfensohn Foundation
The Dorothea D. Nelson Charitable Trust
Renaissance Charitable Foundation
Rosstter-Cuthbert Fund
The LWH Family Fund
The Rimora Foundation
Fresh Produce Propenent
Page Shields
Albemarle Garden Club
Green Garden Grower
Petis Pois
Aetna, Inc
Tori Goodloe
Piedmont Master Gardeners
Philip Harway
The 21 Society
Marilu Thomas
Mary Beth Webb
Krista Mondschein
Additional thanks to the many individuals that contribute their hands, hearts and resources to help build food equity.