Covid-19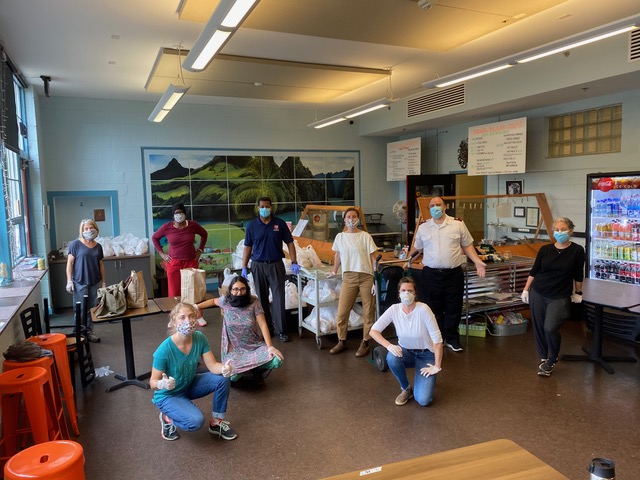 The Food Justice Network is a collaborative of more than 35 organizations that serve Charlottesville and Albemarle who are working towards a more just and healthy community food system. FJN has provided collaborative leadership between residents, government departments, health and academic institutions, non-profit organizations, and foundations by working as a coordinating body for the City of Charlottesville's Food Equity Initiative.
During COVID-19, our organizations are tapping into pre-existing partnerships to provide a concerted response to emergency food security needs, direct resources such as volunteer support and in-kind donations to the organizations and community members that need it, collaborate with researchers in assessing community needs, and provide guidance on emerging policies as well as interventions that tackle the shifting environment effectively.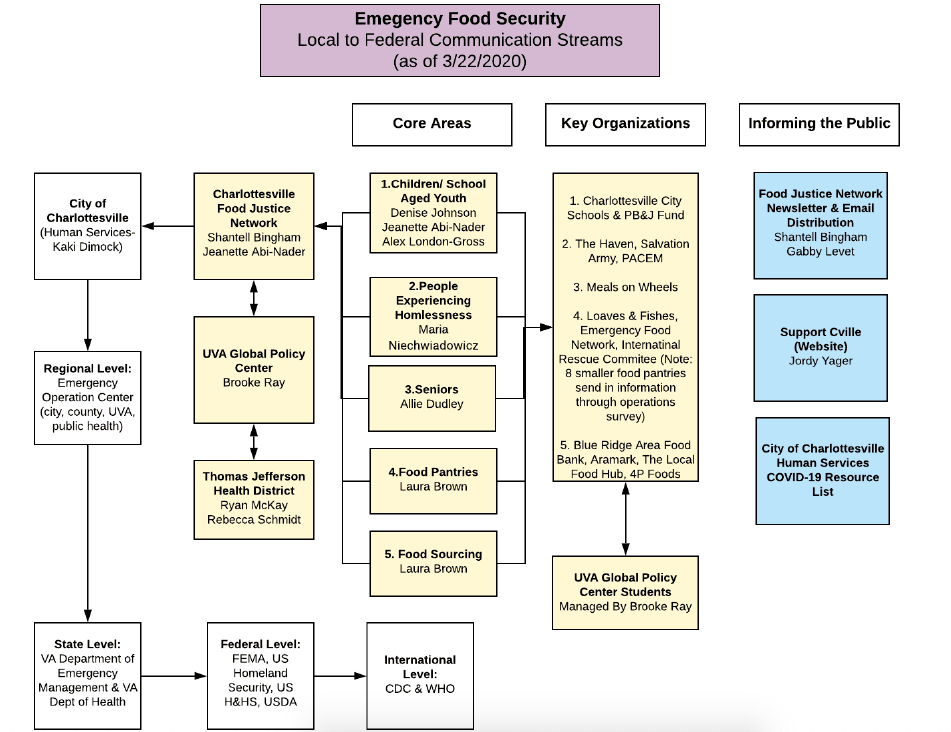 this week's community calendar of Food Access Resources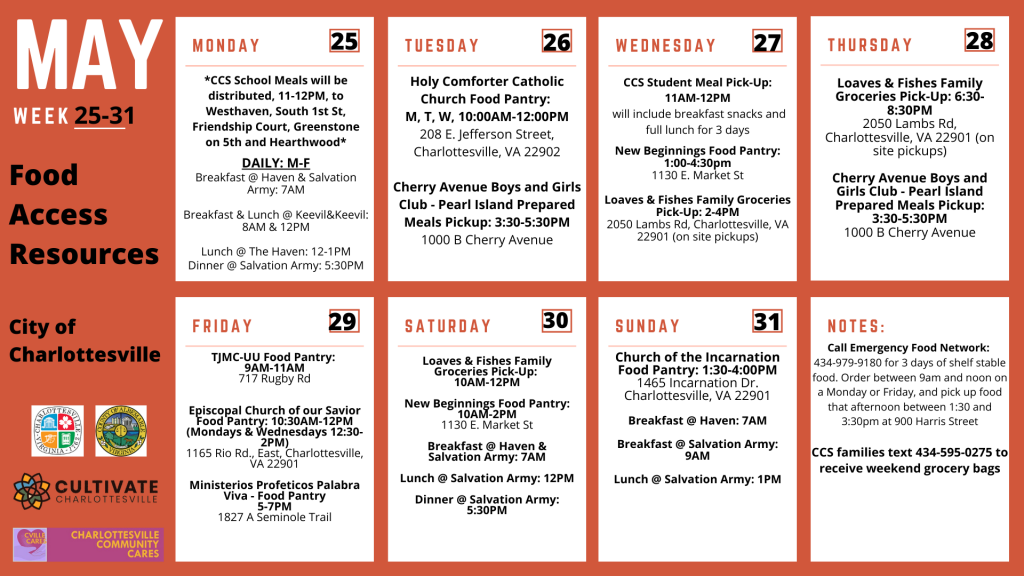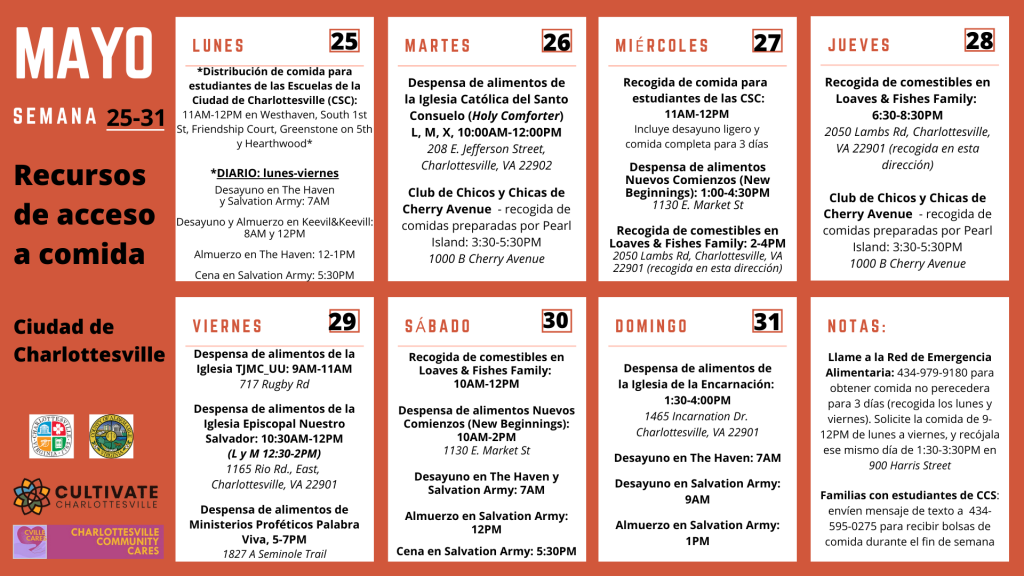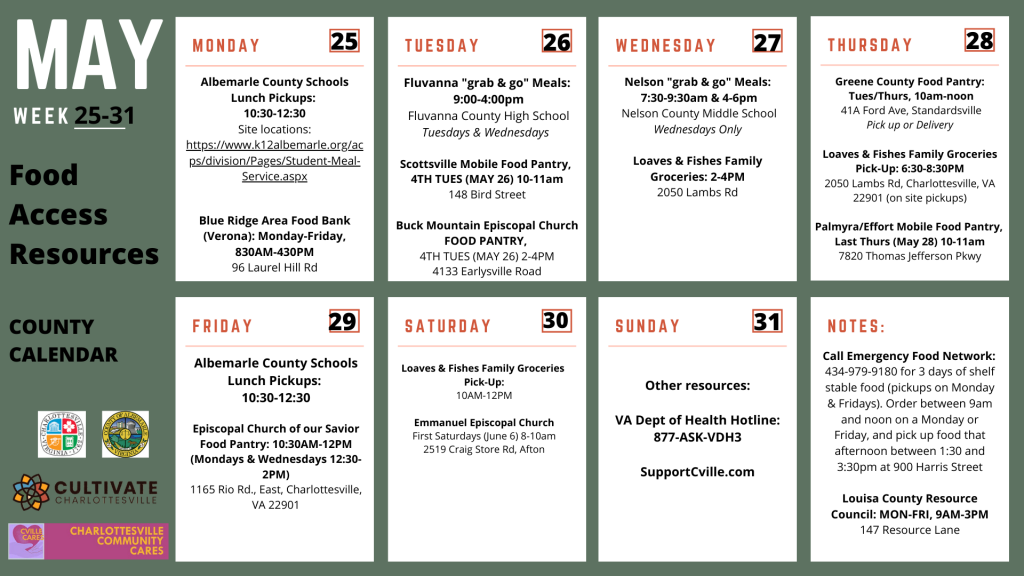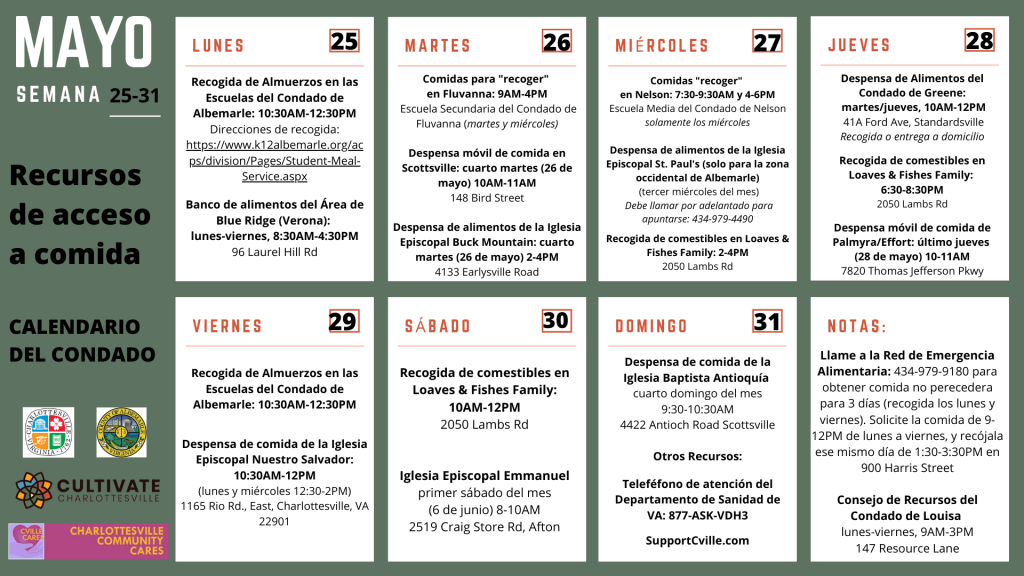 Here's the Expanded List of Food Resources and a Google Map of locations.
If you're continuing to give support as a nonprofit or other organization, please see the attached the Health Guidelines in English and Spanish.
If you would like to help with emergency food relief efforts, visit this form.
Guidance for Farm & Food Service Workers
Additional Tools and Resources